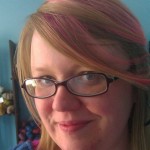 Greetings to all you crafty adventurers and friends of Tara Swiger!
If you're here it is because you are interested in the special offer we made available to Tara's community. Let me tell you a little bit about it:
This one-hour phone consultation is designed to open up your inner brand dialog (yes, you have an inner brand dialog) so you can get a handle on the core elements that inform your story.
It's time for some metaphorical de-fogging: Let's get you clearer and more confident in the foundation of your brand. Think of it as learning to read your own special compass – one that always knows the direction in which your values and natural patterns point so you can drive your vision forward without confusion and overcome obstacles without losing your way.
Expectation Setting Time
Even if I gave you a ton of homework to prep for our call we wouldn't be able to create a full strategic positioning for you in just an hour, you're too complicated and awesome for that. However, with a modest amount of preparation on your part we can have a very productive dialog that will give you some valuable insight into how you are presenting yourself and your business. Yes that does mean homework, but look at it this way, your homework becomes my homework so you're not in it alone. At the end of the call we'll wrap up with some action ideas that I'll send to you in a follow-up email.
Homework Time
Some people are in touch with their inner child, I have a well-developed inner teacher. A little homework comes with the territory. But hey, the subject is you so I promise it will be a fun, informative and relevant exercise. There will be a form to fill out online: it has a couple of administrative questions and then a set of questions from the Whole Brand Thinking™ framework that I use for the full enchilada Brand Therapy Series.
These are not multiple choice questions, in fact they can be head-scratchers, but the thought you put into your responses will help me immensely during the call. That being said, don't get hung up if you're stumped by a question or two, or don't know how to respond – learning your gaps is an important part of the process and I've had great, productive sessions with people who have left more than a couple of questions blank. This isn't a test (whew) – this is about understanding who you are and where you are now so we can help you get to where you want to be.
Break it Down
Okay, so you're going to answer some questions before the call. I'm going to read the answers and scribble on them a bit, also before the call. Next, we do the call. We'll talk for most of the hour about the relationship of you and your business and wrap up at the end by defining some action items for you to explore. I'll follow up via email with some discussion notes and a recap of the action items. You also get a recording of our conversation in mp3 format so you can review it as often as you like. In between there is a high likelihood of laughs, sighs and a few "a-ha" moments.
The fee is normally $250, but friends of Tara get a special discount if (and only if) they use the event code I gave her to give to you: Use the code and get 30% off! That's the Brand Kicker session for just $175.
Because of the unusual nature of this offer it is only valid until December 31st, 2011.
"Bloody hell David! How do you keep asking stuff that makes me want to twirl, squeal with delight, throw-up and faint at the same time?!?!"
~Rebecca Leigh, Owner, Smartfresh Writing
The Brand Kicker Bonus
I call this the Brand Kicker because it is a great way to kick-off a more in-depth exploration of your brand essence. That deeper dive is what Brand Therapy is all about and so I wanted to give an incentive for those of you who want to do both: anyone who signs up for a Brand Kicker call and then decides within 3 months to invest in a Brand Therapy Series will receive a 50% discount on their first Brand Therapy session, that's a $250 value!
How do I get started?
If you're ready to schedule your Brand Kicker Call then let's get right into the process: Please begin by answering the Whole Brand Thinking™ questionnaire – be sure to use the Event Code you got from Tara in the appropriate field. I'm afraid I can only give the 30% discount to those who put in the correct code as $175 represents a substantial savings from the normal $250 fee. Once I receive the submitted form you will be contacted via email to arrange payment and schedule your call.
Don't delay, this offer is only valid until December 31st, 2011!
"In a short period of time David has helped me make some deep inroads into developing my personal brand. He has a way of helping you see yourself through a different, and powerful lens. Thanks David!"
~Cherith Harrison, CEO at Brookside Consultants